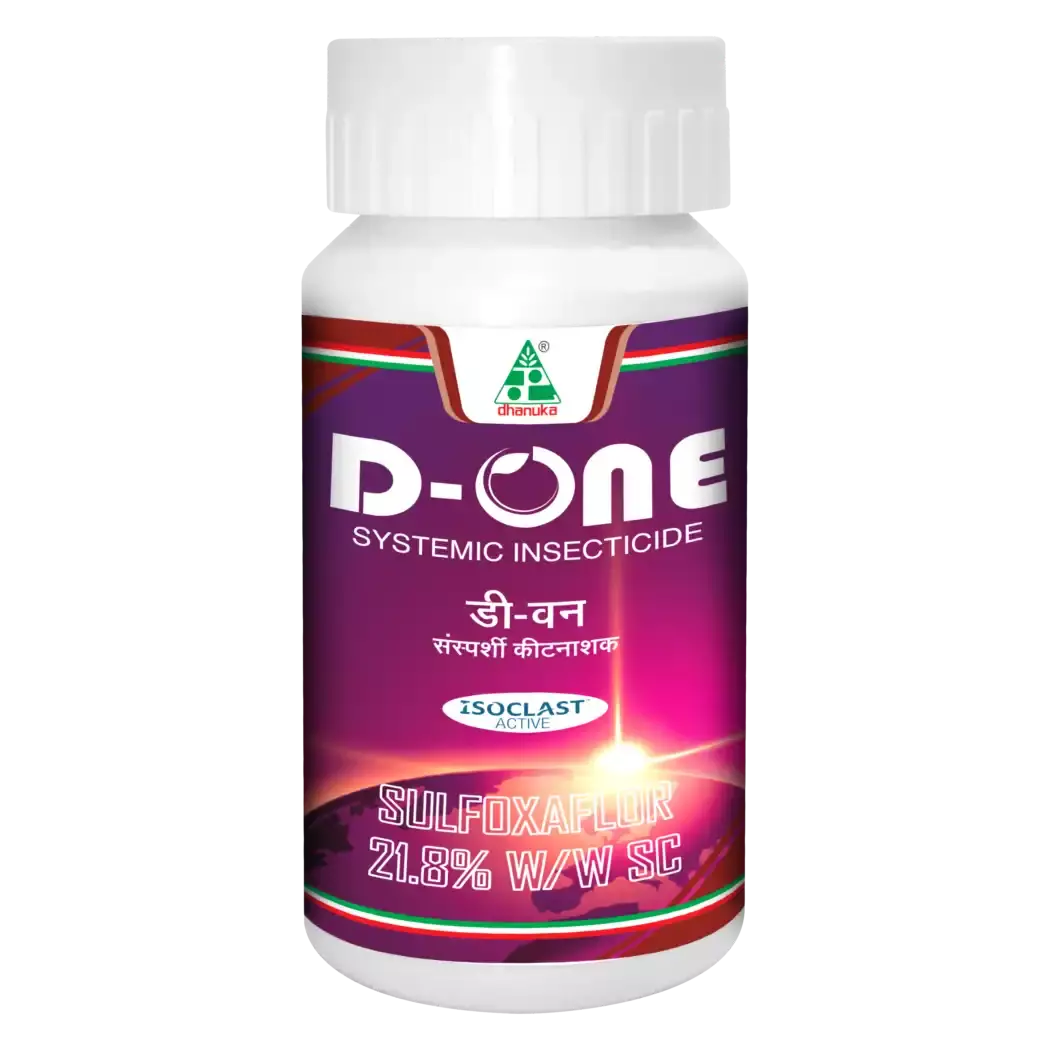 D-One
DESCRIPTION
D-One belongs to a new chemical class of insecticides-sulfoximines. D-One has unique mode of action and it shows three way activity-contact, translaminar and systemic. It is developed globally for use in major crops to control economically important sucking insect pests. 
MODE OF ACTION
D-One exhibits complex and unique interactions with insect nervous system that are distinct from those observed in other classes of insecticides. Along with contact action, D-One displays xylem-mobile movement in plant system and shows translaminar activity 
Pack size
75 ml, 150 ml, 500 ml
Features & Benefits
D-one is a one stop solution for three major problems of cotton crop ( Jassid, Aphid, Mealy bug)        
D-One leads to fast action with excellent residual control.      
Application of D-One leads to lowering down overall insecticide cost & labor cost due to its excellent efficacy against pest.     
D-one results in better plant health, more greenary, more growth and softer & velvety leaf.
D-One is a  green triagle molecule that is very safe for the environment and beneficial insects.